VIRTUAL LEARNING SEMINAR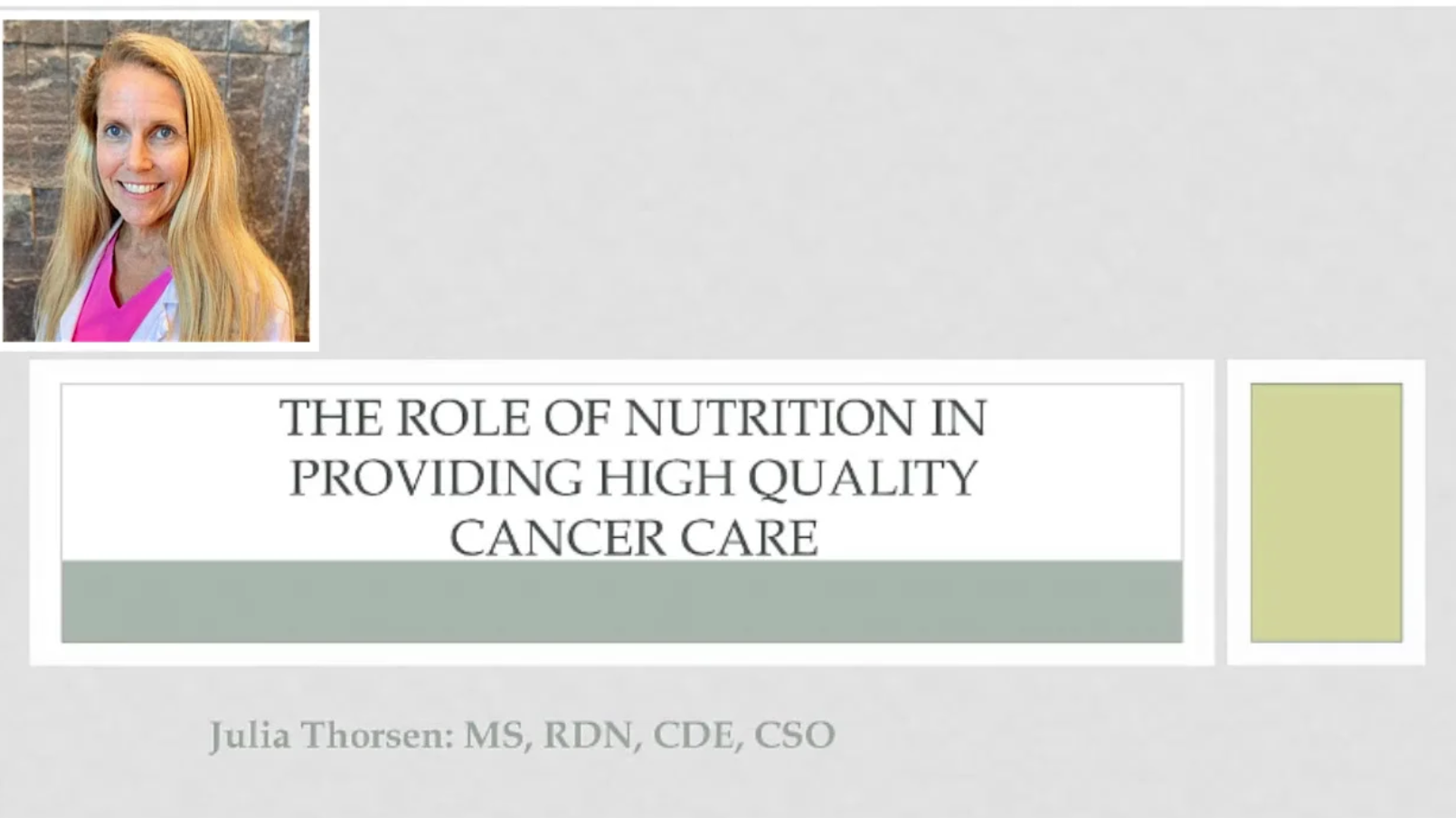 The Role of Nutrition in Providing High-Quality Cancer Care (37:51)
a seminar included in:
COURSE: Core Competencies in Interdisciplinary Cancer Rehabilitation
---
---
COURSE DESCRIPTION
Approximately 35% of new cancer cases are related to poor nutrition and 1/3 of cancer cases are estimated to be linked to dietary and other modifiable risk factors. Providing nutritional guidance and support to patients going through a cancer diagnosis is imperative in order for them to have best possible quality of life, and overall survival outcomes.
In this presentation, the educator will discuss the role of nutrition in cancer care throughout the continuum, review survivor and healthcare goals for cancer nutrition interventions and the essential role of the dietician on the interdisciplinary cancer care team for patient and team supportive resources.
The audience will learn about the effects from cancer and cancer treatment on nutritional status and clarify or dispel myths with evidence regarding "food fear".
The presenter will review components of a nutritional assessment and validated screening tools in order to identify changes in weight, oral intake, mal symptoms and functional status for triage into nutritional team support for needs identified.
---
OBJECTIVES / AIMS



Discuss survivor goals in cancer nutrition interventions

Discuss facility goals for cancer nutrition interventions
Review cancer and its treatment effects on nutrition status
Review effects of malnutrition in cancer survivors
Review effects of malnutrition in cancer survivors
Discuss the role of the dietitian in cancer care
Review standardized tools to assess nutritional status