VIRTUAL LEARNING SEMINAR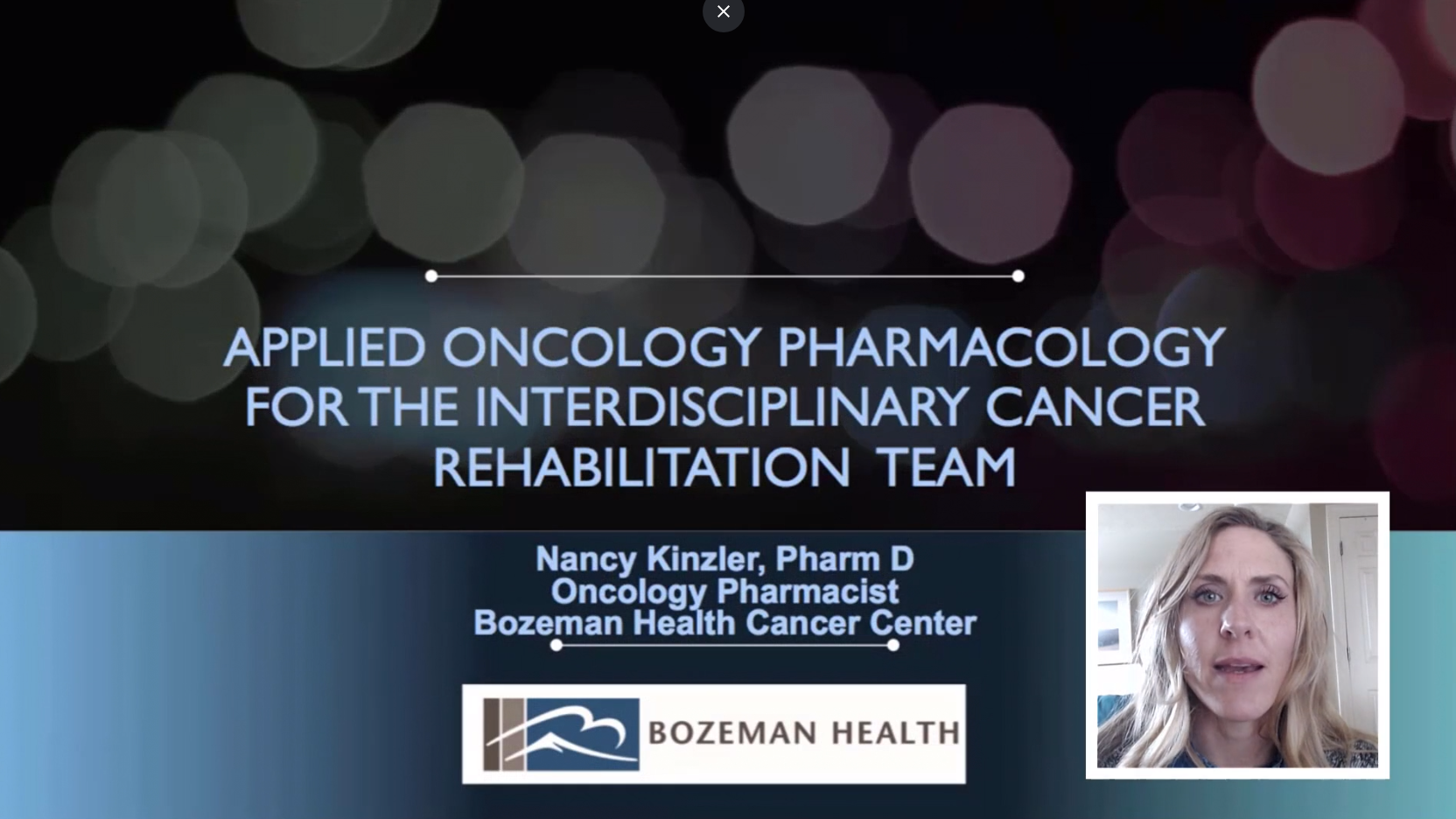 Applied Oncology Pharmacology for the Interdisciplinary Cancer Rehabilitation Team (36:09)

a seminar included in:
COURSE: Core Competencies in Interdisciplinary Cancer Rehabilitation
---
---
COURSE DESCRIPTION
Pharmacology is the science of how drugs act on biological systems and how the body responds to them. The study of pharmacology encompasses the sources, chemical properties, biological effects and therapeutic uses of drugs. This expert-led course provides an overview of oncology pharmacology applied specifically to the interdisciplinary cancer rehabilitation team. Systemic therapy for the treatment of cancer has advanced to include more than 100 different drugs that are used alone or in combination to cure and control cancer.
In this seminar, the presenter discusses the principles and categories of systemic chemotherapy along with examples of specific drugs and protocols within the antineoplastic categories. She educates the audience how chemotherapy regimens reach and affect cells all over the body, therefore causing a host of problems for patients during and after treatment from the impairments and toxicities incurred to healthy as well as cancerous cells.
The presenter discusses the importance for the entire interdisciplinary cancer care team to have a solid understanding of common drug therapies used to treat cancer for overall patient safety and appropriate multi-team system interventions in order to facilitate best overall outcomes and quality of life.
---
OBJECTIVES / AIMS

Define systemic therapy and goals as a treatment modality in cancer care
Review pertinent systemic therapy terms
Discuss the principles of antineoplastic therapy
Review the categories of antineoplastic therapy
Outline common examples of drugs within the antineoplastic categories
Review disease specific drugs and protocols
Discuss the complications, side effects and toxicities of systemic therapies