VIRTUAL LEARNING SEMINAR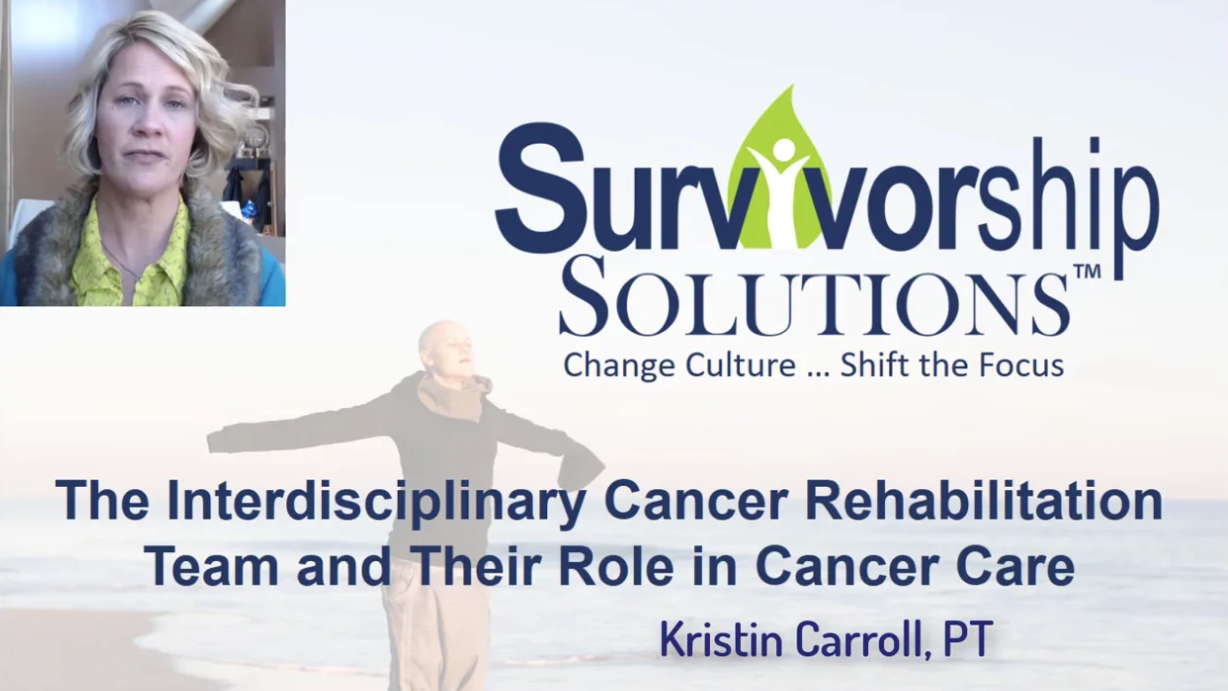 The Interdisciplinary Cancer Rehabilitation Team & Its Role in Cancer Care (24:17)

a seminar included in:
COURSE(s): Core Competencies in Interdisciplinary Cancer Rehabilitation
---
---
COURSE DESCRIPTION
Cancer, in both the acute and chronic phases, is considered one of the most complex diseases. Patients experience a myriad of effects from the cancer itself, the various treatments for cancer, and the complications arising from comorbidities.
Fortunately, we are witnessing a shift in culture that now sees high-quality cancer care defined as a team approach (rather than mere medical management) to: 1) support the emotional, physical, and lifestyle acute, late and long-term effects; 2) prevent secondary and recurrent cancers, and 3) support healthy behaviors for overall survivorship.
Cancer rehabilitation includes not only a team of rehabilitation experts, but a large multidisciplinary team of licensed medical professionals across the continuum of care. An effective and coordinated cancer rehabilitation team must possess extensive knowledge regarding cancer types, cancer progression, and common side-effects that are associated with antineoplastic treatment of cancers.
This seminar focuses on the specific role of each member of the cancer rehabilitation team, the overall goals of the team, and the optimal alignment of the team with cancer survivors to optimize their function and quality of life.
The presenter of this seminar will review competency expectations for the interdisciplinary team and industry regulatory standards for cancer rehabilitation that are included as an essential component of high-quality cancer care.
The audience will learn the importance of consistent and efficient process, care coordination, and communication across the interdisciplinary cancer rehabilitation team. Optimization of skills and communication within the team encourages efficient and consistent triage of patients to the "right services" at the "right time".
---
OBJECTIVES / AIMS

Define cancer rehabilitation and its role in survivorship
Review goals of interdisciplinary cancer rehabilitation
Discuss specific cancer rehabilitation team roles
Review competency expectations for cancer rehabilitation professionals
Discuss cancer industry regulatory standards for cancer rehabilitation as an essential component of cancer care
Discuss optimization of cancer coordination within the cancer rehabilitation team