Helping clinicians & companies grow with education & consultancy in Cancer Rehabilitation


Membership is FREE!
or...
Attention
Rehabilitation
Professionals!
Start a FREE 7-DAY TRIAL of our CE-approved, Cancer Rehabilitation course!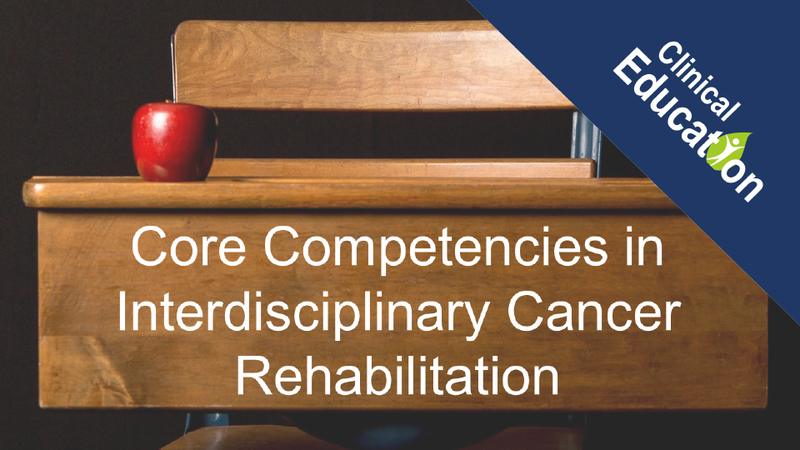 Why is
So Important?
---
Increasingly, people with cancer are seeking cancer rehab & survivorship services to improve their quality of life.

Rehab professionals are already treating more & more people in their clinics who have cancer-related impairments.
. . .
Shouldn't You Be As Well?
---
People with any type & stage of cancer have specific & unique medical needs.
ALL healthcare professionals must be trained, confident, & competent to provide rehabilitation or survivorship services for anyone with cancer.
. . .

Are You Safe?
---
Consistent, effective, & repeated screening of ALL cancer patients for physical, cognitive, emotional, & functional impairments is the best way to determine who needs cancer rehabilitation or survivorship services.
. . .

Do you know how...
to identify people in your community who need cancer rehabilitation or survivorship care services?
---
Rehabilitation & survivorship care organizations across the country are searching for ways to expand their patient populations, differentiate their businesses, elevate their clinical practices, & generate more revenue.

. . .

Do you want more referrals?
---
We Have What You Need to
Get Ahead!

Start a FREE 7-DAY TRIAL of our CE-Approved, Cancer Rehabilitation course!